The second episode in the series The Common LivingRoom | Sofa Sounds is here! In Radio Cocktail our collaborators and sound geeks Kirsty Kross and Mor Efrony have digitally roamed around the planet in lockdown. They have eavesdropped on what people have been listening to in different cities and territories around the world. The artists have measured the temperature of different socio-political contexts by tapping into various digital radio stations, as they reflect on the glimpses of cultures and daily happenings. Sampling and facilitating a sound journey and a place to dance. The sounds will be premiered on radiOrakel on Friday, October 22 at 11:00 PM, turning the station into a dancy political ground.
ABOUT_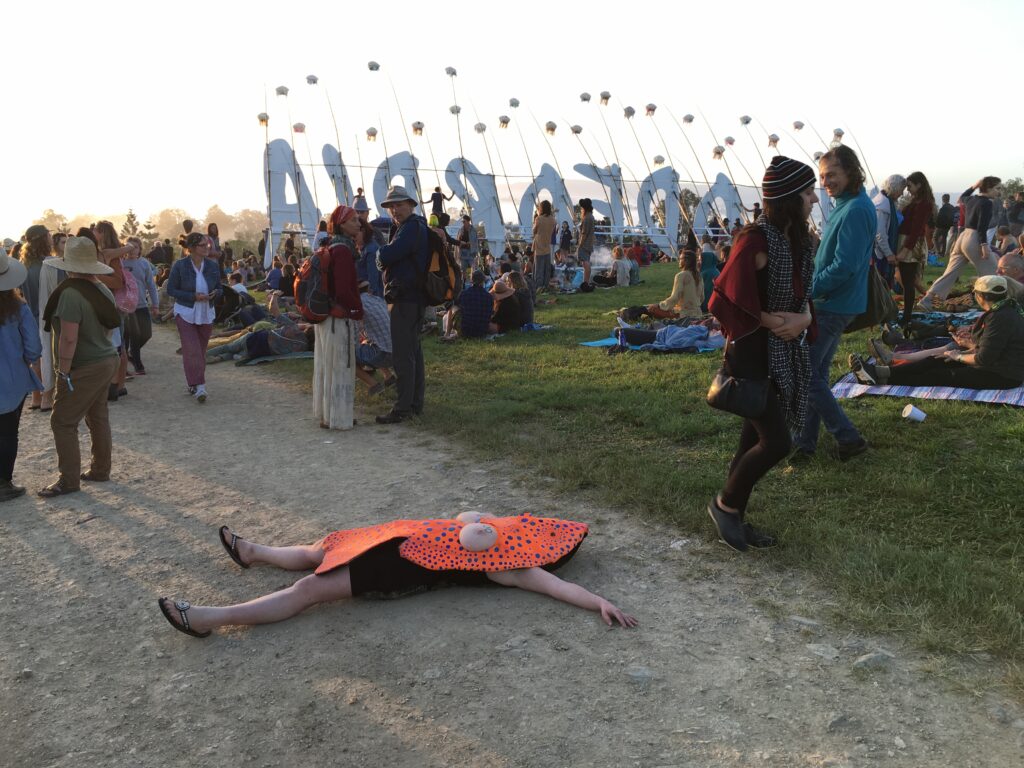 Kirsty Kross is an Oslo-based artist originally from Brisbane, Australia. Her work focuses largely on humans' relationship to the attention economy and growing ecological uncertainty. She holds a Bachelor's Degree in Art History from the University of Queensland and a Masters Degree of Art in Context from the Berlin University of the Arts. Kirsty Kross exhibited and performed at Bergen Assembly, Høstutstillingen,Tenthaus and PINK CUBE as well as Clockwork Gallery, Parkhaus Projects and Galerie Crystal Ball in Berlin. https://www.kirstykross.com
Many commentators are comparing the years 1968 and 2020 in the history of the United States of America. Both years featured widespread civil unrest, contentious Presidential elections as well as pandemics- with the Hong Kong flu of 1968 claiming around 100,000 lives in the United States.1968 also saw the release of the musical "Hair" on Broadway with hits like the Age of Aquarius promising a glorious future of togetherness, peace, and equality. Many astrologers claimed that December 21st, 2020 was the beginning of the Age of Aquarius and therefore the dawning of a new era. AGE OF AQUARIUS AND WHATEVER is a sound piece and performance comparing the optimistic promises of the Age of Aquarius with the nihilism of Late Capitalism. Are we haunted by the past and the future? And where exactly are we now?
ABOUT_

Mor Efrony is an Oslo Based artist and a DJ with a background in music. In her work, she is mixing traditional and new ways of sounding & listening. Inhale, Exhale, The Revolution Starts with You. https://cargocollective.com/morefrony
For her Radio Cocktail session, Mor will do a Dj takeover to resonate with current political crises. Sampling from the offshore radio station The Voice of Peace. Hip hop, disco & techno from somewhere in the Mediterranean. Peace, – Word!
—
The Common LivingRoom is a community-generated programme, to create community networks by triggering creative solidarity engagement within and 'outside' the household. To respond to our current times, collaborators based in Norway will be invited to produce performative actions, e-publications, and micro study meetings over the upcoming months. For that to happen, we have crafted an invitation-in-sequence process; each direct collaborator will be selecting an individual(s) to lead the next event session(s). Aiming to facilitate face-to-face encounters between professionals in various artistic areas and individuals in society.
The Common LivingRoom is supported by Kulturrådet (Arts Council Norway) and KORO – Public Art Norway.